Analytics is the backbone of our company
Experienced analysts conduct in-depth research on cryptocurrency markets, analyze trends and make forecasts to help our clients make informed investment decisions.
We provide regular reports and recommendations based on our expertise to help clients improve their strategy and succeed in the cryptocurrency market.
We actively trade on the cryptocurrency markets
Our team of traders has in-depth knowledge and experience in the cryptocurrency markets and is committed to maximizing returns for our clients.
We use advanced analytical tools and trading strategies to improve trading results and minimize risk.
Our development
In addition to analytics and trading, we specialize in developing Web 2 and Web 3 solutions. Our team of skilled developers creates high quality web applications, websites and platforms, taking into account the latest trends and innovations in technology. We design user interfaces, integrate blockchain functionality and ensure the security and reliability of the developed solutions.

License
ITG meets all requirements and licenses necessary to trade cryptocurrencies legally. We comply with all legal rules and regulations to ensure compliance with all requirements related to cryptocurrency trading.
In addition, we also ensure full transparency in our operations by providing all necessary documentation and authorizations to our clients upon request. We strive to maintain an open and trusting relationship with our clients so that they feel confident and protected when dealing with us.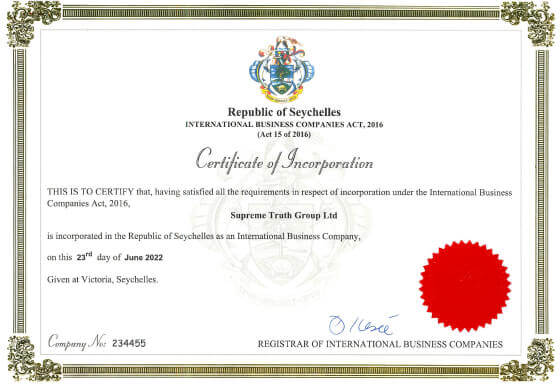 Products
Our team of experienced developers creates high quality web applications, websites and platforms, keeping in mind the latest trends and innovations in technology
Clients
We are committed to long-term partnerships with our customers and value a personalized approach
Our goal
We aim to help our clients succeed in the cryptocurrency industry and take advantage of web technologies to grow their business.
We strive to be a trusted partner by offering high quality services, personalized approaches and innovative solutions to help our clients grow and succeed.
Collaboration
We work closely with each client to understand their unique needs and goals, and offer solutions that best meet and exceed their expectations.
If you are looking for experts in analytics, cryptocurrency trading, and web development, International Trade Group is ready to be your trusted partner. Contact us today to discuss your needs and start building a successful future together.
On the map
We are an international company expanding our horizons around the world